Thanksgiving Menu
Enjoy for a limited time! Orders must be placed by October 6th. Contact us at (905) 397-3020.
Drinks

All Day Breakfast
Lunch
Dinner

Desserts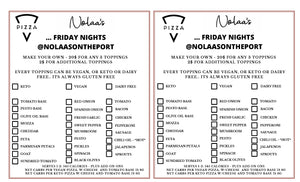 Pizza Fridays!
Choose one, choose them all! Make your own gluten free pizza with any three toppings for $20. Add any addiional topping for $2 each. Keto, Vegan and Dairy Free options available!
Dine Niagara
Dine Niagara connects hungry Niagara residents to great local restaurants, without the commissions, markups, and fees you'll find in the other delivery apps! We have the same convenience of online and app-based ordering from your favourite restaurants... without the extra costs!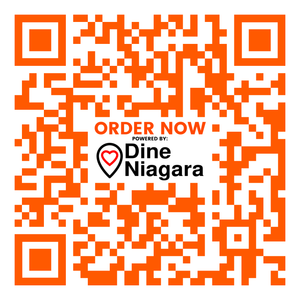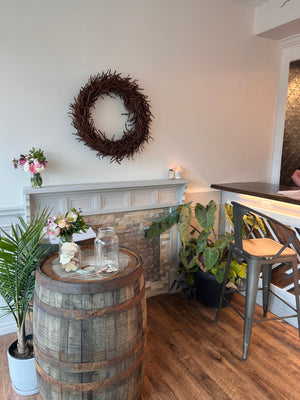 Locally Sourced Ingredients
Niagara boasts some of the best fruit in the country! We love our local Niagara region and source our ingredients from local farms and orchards in the area. Teaming up with local sources brings out a rich flavourful experience in all our goodies.
Dietary Needs
The Keto lifestyle literally saved Sam's life which started our Nolaa's journey. We are passionate and understanding of everyone's circumstances. We also understand the need for customization. If you have any specific needs, please let us know ahead of time. Our goodies cover a variety of diets including Keto, Vegan, and Gluten-Free.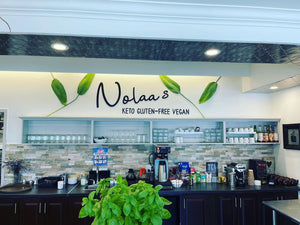 Nolaa's | Keto, Gluten-Free, Vegan
600 Ontario St. Unit 5 & 6,
St. Catharines, ON
(905) 397-3020
Restaurant
Monday: 9:00 am - 5:30 pm
Tuesday: 9:00 am - 5:30 pm
Wednesday: 9:00 am - 5:30 pm
Thursday: 9:00 am - 9:00 pm
Friday: 9:00 am - 9:00 pm
Saturday: 9:00 am - 9:00 pm
Sunday: 9:00 am - 8:00 pm
Bakery
Everyday: 9:00 am - 5:30 pm