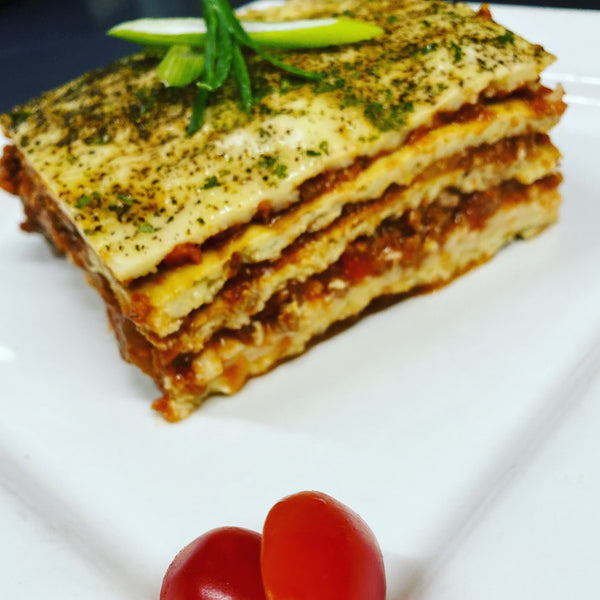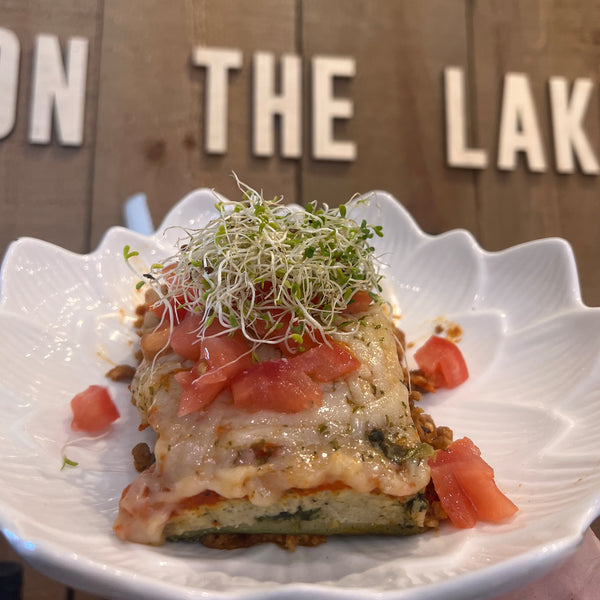 Ingredients (Meat):
Fresh Crushed Tomatoes, Basil, Extra Lean Ground Beef, Garlic, Onions, Mushrooms, Roasted Red Peppers, Mozzarella Cheese, Parsley, Salt, Pepper, Eggs.
Nutritional Information Per 1 Piece (2 Net Carbs Each):
Calories: 550 | Protein: 12g | Fat: 19g | Saturated Fat: 9g
Are you looking for a Vegan option? Baker Mel's special vegan gluten-free lasagna offers a homey fill of walnuts, cashews, zucchini,  and tomato, surely leaving all your cravings satisfied. Single servings or full trays made to order.
Ingredients (Vegan):
Mushroom, Zucchini, Walnuts, Cashews, Garlic, Onion, Tomato, Lemon Juice, Basil, Thyme, Non-active Yeast, Seasoning.
Our tray serves 8-10 people.
Wholesome Ingredients
Vegan (Options Available)

Keto

Gluten-Free
Looking for the best experience?
We recommend consuming all our goodies within 4 days. Our ingredients are all-natural, fresh, and locally sourced. This means no chemicals, preservatives or other harmful additives. We avoid all "filler" ingredients resulting in an all-natural product.